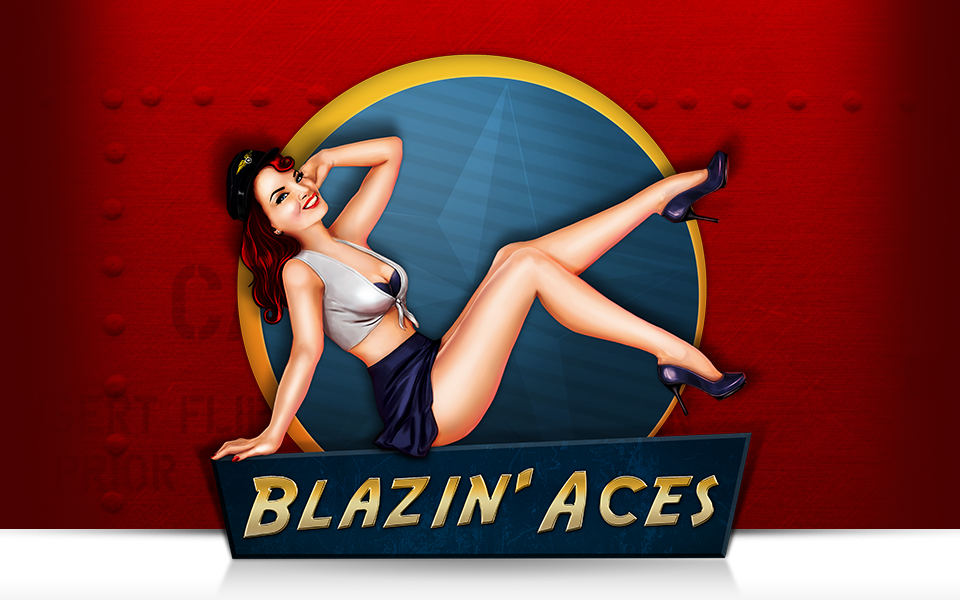 Blazin' Aces
A downloadable game for Windows
Description:

The Tutorial can be found under the settings menu.

Take control of the skies in this 2D retro-aerial dogfighting game. Step into the cockpit of an ace pilot in the golden era of aviation, and destroy the invading forces. Featuring arcade style gameplay, the game is easy to learn yet difficult to master.
Blazin' Aces was initially launched on mobile devices in 2014, for archival purposes I have decided to release it free to the public to play on PC.

Game Features:

Arcade-style aerial combat
Engaging single player campaign
Customizable skirmish mode
Easy to pick up, hard to master gameplay
Special weapons
Orchestral soundtrack

Controls:
Left / Right Arrow: Steer Plane
Down Arrow: Slow down
A: Shoot / Launch from Cannon
S: Use Special Weapon (Collected via airdrops)
Z: Flip Plane (dodge bullets)
X: Eject (Eject when plane is damaged, run to barn)


Reviews (From Mobile Launch):
"It's a solid product, it's an ideal coffee-break blast and it's another fine example of local game development."
85% - Mark Del - New Age Gaming
"Blazin' Aces is a decent-looking game too, thanks to its HD overhaul, and it has a rather epic-sounding main track to boot."
7.6 / 10 - Deon Du Plessis - Htxt.africa
"Blazin' Aces is really innovative and fun, and it's one the best mobile games I have played in a while"
4 / 5 Stars - Pieter de Bruyn - El33tOnline
"With simple controls and no nonsense gameplay, Blazin' Aces is a clear winner!"
Sheldon Pinto - TechTree
"There is also a skirmish mode so you can set-up any sort of dogfight you want giving you some solid replayability."
7 / 10 - Gavin Mannion - Lazygamer.net
"Blazin Aces is for anyone with quick reactions, good eyesight and a sense of remembering which is up and which is down"
Steve Litchfield - All About Windows Phone
"If you like fast paced action, simple fun, and pure entertainment, then this game IS for you!"
4 / 5 Stars - 925 Rebellion
"Blazin' Aces delivers an extremely difficult, retro dogfighting goodness that is a joy to play"
7 / 10 - Wessel Minnie - MWEB Gamezone
"What I love about this game is its replay value is solid. You can set-up a skirmish mode where you can fiddle with the game's difficulty, power-ups, number of points to win, stage, number of allies, and enemies."
3.5 / 5 - Patrick Garde - Gamesreviewer.net
Credits:
Duncan Bell - Concept, Art, Design
Zachary Helm - Programming
Buko Studios - In-game art
Andrew Orkin - Music
Daryl Graves - Music, Blazin' Aces Theme
Tim Harbour - Music
John Crofts - Story
Michael Stopforth - Story illustrations
Gina Nelson - Pin-up Illustration
Manuel Etchegaray - Menu programming
Gregg Thompson - Trailer
Install instructions
Unzip the folder to install. Enjoy!
Download
Download
BlazinAcesHD_PC_V1_1_1.zip
53 MB